In this age of Do-It-Yourself the internet is a great supplier of form documents and other advice as a means to avoid the cost of professionals of every persuasion – the law included.
Online you can find a Michigan Statutory Form for a last will and testament as well as several sites that offer forms for both wills and revocable living trusts. Using those readily available forms suggests that, in many cases, the planning for the dispersal of family property following death of a parent.
It's not uncommon for an elder son or daughter or even nephew or niece, at the request of an elderly parent, to use internet resources and prepare a will and/or trust with provisions that he or she is told are the wishes of the parent.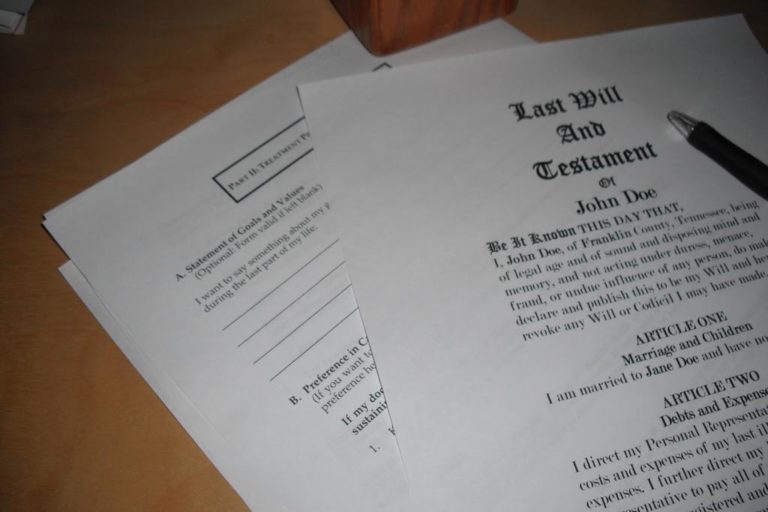 In most cases the last will and testament will be admitted to probate without question and the estate will be closed without conflict. Similarly, the administration of a revocable living trust will be handled expeditiously and the trust promptly and amicably distributed as the decedent had wished.
But problems can arise. A beneficiary or potential beneficiary may feel the terms of either the will or trust includes special favors or benefits for individual who prepared the documents. Since no independent attorney or other preparer involved in preparing either the will or the trust there may be a presumption of undue influence on the decedent by the document preparer. That could result in a court declaring either instrument void.
To avoid such problems we suggest that one or more independent people be brought into the process to create factual basis to rebut any claim of undue influence. This is especially important if the parent/testator/trustor wants to provide special benefits to the preparer. It's a partici;ar concern if those special benefits to the preparer may be considered to negatively impact other possible beneficiaries.
An independent party could include an attorney who had in the past assisted the parent/testator/trustor or another independent family advisor, who could affirmatively testify that the decision to favor the son or daughter as set forth in the documents was the intention of the decedent.
The following two tabs change content below.
Latest posts by Rosi & Gardner, P.C. (see all)