<![endif]>
 

 

Welcome to Hogwash!

 

Greetings! 

Welcome to the latest issue of Hogwash! This month we
talk about your property rights if you live on one of the Great
Lakes, an inland lake, pond, river or stream. The body of water you
live on does make a difference to your rights. We also tackle the
legal myth that if you win in court you can automatically recover
your legal fees. You'll also find some inspirational quotes and – as
always -some great recipes from Karen. Read on.   And if
you have a minute to email us, we'd love to hear from you with your
feedback on what you'd like to see in Hogwash.

Basic
Rights of Owners of Waterfront Property   
Whether it's

a natural pond, inland lake, stream, river or one of the Great Lakes,
if you're in Michigan you're close to water – probably not more than
five miles at any time. For most of us though, being "on the
water" requires travel to get there.

 

For those
lucky people who have achieved their goal of owning
land along a body of water, their property rights depend on
exactly which type of body of water they live on. For instance, for
property abutting the Great Lakes, the water side
boundary is limited to the high water mark as has been determined by
the U.S. Corp of Engineers and the Geological Survey. Everything
beyond the high water mark belongs to the State of Michigan. The
Supreme Court, in 2005, ruled that members of the public could freely
walk along the Great Lakes beachfront between the edge of the water
and the high water mark. Detailed information about the high water
mark and its legal implications can be found in the Corp of Engineers
Regulatory Guidance Letter No. 05-05, dated December 2005.

           

The
waterfront rights associated with property abutting Michigan's inland
ponds, lakes, streams and rivers are quite different. Rights
associated with lakes and ponds are properly referred to as
"Littoral" rights whereas rights associated with streams
and rivers are "Riparian" rights.

 

Despite that
legal definition, common usage lumps types of property rights under
the caption "Riparian." Whatever you call them, the rights
of these property owners can include a variety of uses of the bottom lands, but they don't arise from the
construction of an artificial watercourse (a flowing body of water
such as a river or stream). Riparian rights include ownership rights
in the bed of the lake or water course to the center of the lake or
to the thread of the stream or river and to all islands in the lake
or water course except those separately platted by the US government.
A riparian owner owns and can remove sand and gravel from the bottom
land which he owns and may place a dock or other structure thereon as
long as the activity does not interfere with the rights of other
riparian owners or the navigation rights of the public. Also he may
have rights associated with the discovery of oil and gas under the
water. When that occurs, determining property lines of the
adjoining property owners is critical because the financial impact
can be significant.

           

Determining
accurate riparian property lines has led to a great deal of
litigation for over 100 years and the courts have adopted varied
formulas, depending on the body of water. For lakes and natural
ponds, a survey is required to determine a center point. From that
point, lines are drawn to establish boundaries to determine the
rights and interests of all the residents in both
the bottom land, the water surface and the surrounding beach.

 

For streams
and rivers, surveys are also required to determine the
"thread" of the natural flow of the stream or river. The
location of the "thread" may in some cases be changed, as
the result of a natural event such as a flood that alters the course
of the stream or river. Accumulation of land by natural forces, such
as flooding is generally referred to as accretion; loss of land
including the result of erosion is known as deliction. When the cause
of either is the result of human action, the natural thread of the
watercourse remains unchanged.

 

When the
cause of land changes results from the forces of nature, the
"natural thread" of the waterway may be altered with an
accompanying alteration of the property lines and rights of the
adjoining riparian owners. Any visible change in a river or stream
following a flood may require litigation to determine whether the
change was the result of man's actions, or those of nature, and how
and if adjoining property owner riparian right are affected.

 

If you live
on a lake, pond, stream or river and have questions about your
property rights as it applies to the land under water, we can help.
Give us a call at Rosi & Gardner, 231-941-5878.

 

The
Maldon

 

This great
print of an ocean going vessel now graces the offices of Rosi &
Gardner.  The ship was built in Quebec in 1863.  It was
registered at 1187 tons, was 199 feet long with a beam of 37.9 feet
and a depth of 22 feet.  Much of the Maldon's sailing history
was between Liverpool, England and India.  The last home port, recorded in the 1870's, was South
Shields England. There's no record of what happened to the ship.

 

The painting
was done by an artist named J. Scott in 1867. It became part of the collection
of the Insurance Company of North America which
later merged with Connecticut General to become CIGNA. 

 

From the collection of the Insurance
Company of North America 

 

 

Compliments
of John A. Diemand.

 

Legal
Myth of the Month: "If I win I get my attorney fees back,
right?"   


Under what's
commonly known as "the English Rule," the loser in a lawsuit  pays both his own legal fees AND the
fees of the other side as well.

So what does
that mean for those of us who live in Michigan? In the United States
we have "the American Rule." Unless there is a specific
provision in the contract or a special statute entitling you to
recovery attorney fees in a successful case, every party to a lawsuit
or dispute pays his or her own attorney fees, regardless of the
result of the case.

Some
exceptions include:

Consumer Protection statutes, including
"lemon laws"

Unauthorized timber removal

Claims for unpaid sales commissions

Notably the
Michigan Court Rules provide that a divorce and family court may
order some or all of one party's attorney fees and costs paid by the
other side if:

The court finds that the fees were caused by
the actions of the other side
That the party is unable to pay those fees,
and

That the other party has the ability
to pay those fees and costs MCR 3 . 206 (C).

 

 

 

 

 

Quoteable
quotes:

 

The words of
others can inspire us new heights or can bring insights into our
everyday world. Each month in Hogwash we share some of our favorite
quotes with you. This month we have three special quotes for you to
enjoy and contemplate.

 

"Man
cannot discover new oceans unless he has the courage to lose sight of
the shore."  — Andre Gide, French author and Nobel Prize
winner for literature in 1947. (1869-1951)

To speak
gratitude is courteous and pleasant; to enact gratitude is generous and
noble; but to live gratitude is to touch heaven.  Johannes A.
Geartner, Professor, Theologian and Poet, (1912- 1996)

 

When your
father dies, say the Armenians, your sun shifts forever. And you walk
in his light. Diana Der-Hovanessian, the last stanza of her poem
Shifting the Sun. Der-Hovanessian is a Cambridge, Massachusetts
poet.

 
 Karen's At
Home Cookin'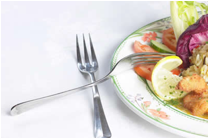 June is a
great month for recipes.   We're still enjoying the bounty of
late spring, including the ramps that grow lush in our northern
Michigan woods as well as a few late season morels. Plus if you're as
fortunate as Karen and married to a sportsman, the bounty for the
Michigan table is boundless.
Here's
Karen…
I'm a lucky
woman because I like to cook and I married a sportsman. On one of our
first dates we went fishing and I caught a little brook trout. This was
our first humble meal cooked together in what I call Northern Michigan
Peasant style. Here's my idea of a perfect, simply prepared, northern
Michigan spring meal. Be creative and enjoy!
Wild Leek Soup
2 cups fresh
leeks (or onions)
4 cups organic
chicken broth
1 cup chopped
potato
1 cup chopped
parsnip
a little cream,
grated parmesan cheese and chives
Saute the leeks
(or onions) in butter and olive oil until softly golden.
Pour in the broth, add the potatoes and parsnips and cook until soft
(10-15 minutes). Puree half and return to pot. Add a little cream and
parmesan. Top with a sprinkling of chives or leek greens. Of course,
adjust liquids and salt and pepper to your taste and the texture of
soup you like. Adding sliced grilled sausage at the very end is a nice
touch if you want to satisfy the meat eaters in your family.
Morel &
Goat Cheese Dip
Sautee your
morels (or any other mushroom) in butter, good sea salt and a little
white wine until it all reduces; play with it here, add more wine or
butter or olive oil as you prefer. You'll know when they're ready! Chop
the mushrooms finely and incorporate them into goat cheese or cream
cheese, or a mixture of both. Drizzle it all with little truffle oil
(or olive oil). Garnish with fresh chives or parsley and serve with
thick slices of a Nine Bean Row baguette.
.
. . Or just eat
those sauteed morels all by themselves!
Wild Turkey
We didn't get a
wild turkey this season but if we had, it would have been slowed cooked
in a crock pot with beer (Bell's Oberon or any
creamy ale), water, orange slices, onions, carrots, cloves and juniper
berries (you can find these at Folgarelli's). Look for the Duerksen free range turkey meat at the Farmer's Market. The
turkey legs are fantastic!
Side Dishes
Smoked lake
trout from our own great lakes (available at Burritt's or the downtown
Farmer's Market) is perfect with pasta or rice and a cheesy white
sauce. Throw in some green peas for color and a little extra "good
tasting and good for you nutrition."
Toss some
spinach or arugula with apples, apricots, walnuts, sunflower seeds,
dried cherries or whatever you have on hand for a salad that's your
personal creation. Top it with chevre (goat cheese, available at most
markets) and drizzled lemon juice and olive oil. (Try Fustini's Honey
Ginger Balsamic for a special treat.)
Rosi & Gardner, P.C.
735  S. Garfield Avenue
Suite 202
Traverse City, Michigan 49686
Philip R. Rosi

Gary Allen Gardner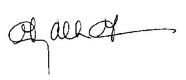 Online Marketing Service provided by  Clever Consulting 
Just
for you!

We appreciate
our good clients and to say thank you we'd like to offer you a one half
hour office consultation with us on any legal matter for just
$50.

This offer is good from June 1 through July 15. Just call our office and
mention that you saw this notice in the newsletter

 

Offer Expires: July 15th 2012